Preparation, competence, experience. These are the characteristics that distinguish our Area Managers and Pharmaceutical Representatives (ISF).
Just one team, lots of individuals with individual value. A unique synergy in
which we at SPA have always believed, as an indispensable complement to our work in the field of scientific information and as a competent contact with the doctors and specialists we turn to.
The team of Area Managers and Pharmaceutical Representatives (ISF) is the concrete manifestation of our commitment to make our drugs known and to ensure a correct and informed use in every aspect: therapeutic effectiveness, advantages and contraindications.
It is a constant and capillary work for which we have developed a network that can gradually cover the entire Italian territory.
Everything comes from the need to generate value and quality, starting with scientific information. A service that is part of the "genetic heritage" of our Company, a trait that has always characterized its history.
A long history of people, professionalism, passion and daily work. As a further sign of renewal, the network of Pharmaceutical Representatives will be expanded in 2021 with the addition of 20 new figures.
SPA - Società Prodotti Antibiotici certified company for scientific information activities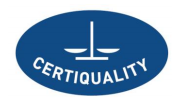 Choose the region you are interested in on the map to view the Area Manager.